William Cedillo
2022-01-03
hoover horticulture
2022-01-03
Hoover Horticultural Services
2021-12-26
Excellent, professional work.
We have been very happy with the services provided by Hoover Horticultural and have called on them several times. The service and work performed were exceptional. They were efficient and completely cleared up the cut branches and pulled shrubs. We are hoping to have them re-lanscape our yard next!!
PROFESSIONAL TREE REMOVAL
IN SACRAMENTO
Every tree is either an asset or a liability. If a tree starts to pose a potential issue - becoming diseased or damaged beyond repair - a service for tree cutting or tree removal in Sacramento is the right solution for you.
Tree removal in Sacramento is a highly technical task and must strictly be performed by trained and qualified professionals. A professional arborist must perform a tree risk assessment to evaluate whether there is a need to remove the tree and then ensure its safe and efficient removal.
Many tree removals are difficult and mistakes in this process are costly - therefore, be careful about the tree removal service provider you choose. Hoover Horticultural is a trusted, reliable, and credible name in the professional tree and landscaping services industry in the Sacramento area.
EXPERTS IN TREE AND LANDSCAPE
Trees play an important role in the life of human beings and that is why we try to do everything we can to revitalize or save them. However, sometimes they are too damaged or diseased to heal. We recognize when a tree is beyond any help. Dead trees cannot support themselves making them a dangerous liability. In such a case, we provide professional tree removal in Sacramento.
Our team takes care of the dead, damaged, and diseased trees. We use state-of-the-art equipment and industry best practices to effectively and safely remove trees. Our team is trained to undertake the entire process in-house. We don't hire subcontractors or employ rented equipment. How does that benefit you? Our services for tree removal in Sacramento are more affordable than any other company offering tree removal in Sacramento and nearby areas.
We are a locally owned and operated company committed to delivering high-quality services that are affordable, quick, friendly, and trustworthy.
Why Choose Hoover Horticultural For
TREE REMOVAL IN SACRAMENTO?
We care for our customers. We believe in providing exceptional services for tree removal in Sacramento while improving the environment. Our scope of work is not limited and restricted to just cutting down trees or trimming branches. When you book our services, our team arrives at your site on time in professional attire, ready to offer the best service for tree removal at budget-friendly prices.
If a tree has fallen near your property or locality as a result of a storm, extreme damage, or shallow roots, Hoover Horticultural offers emergency appointments for tree removal in Sacramento. Fallen trees must be removed as soon as possible, particularly if they are a threat to your house or are causing obstacles in your daily life.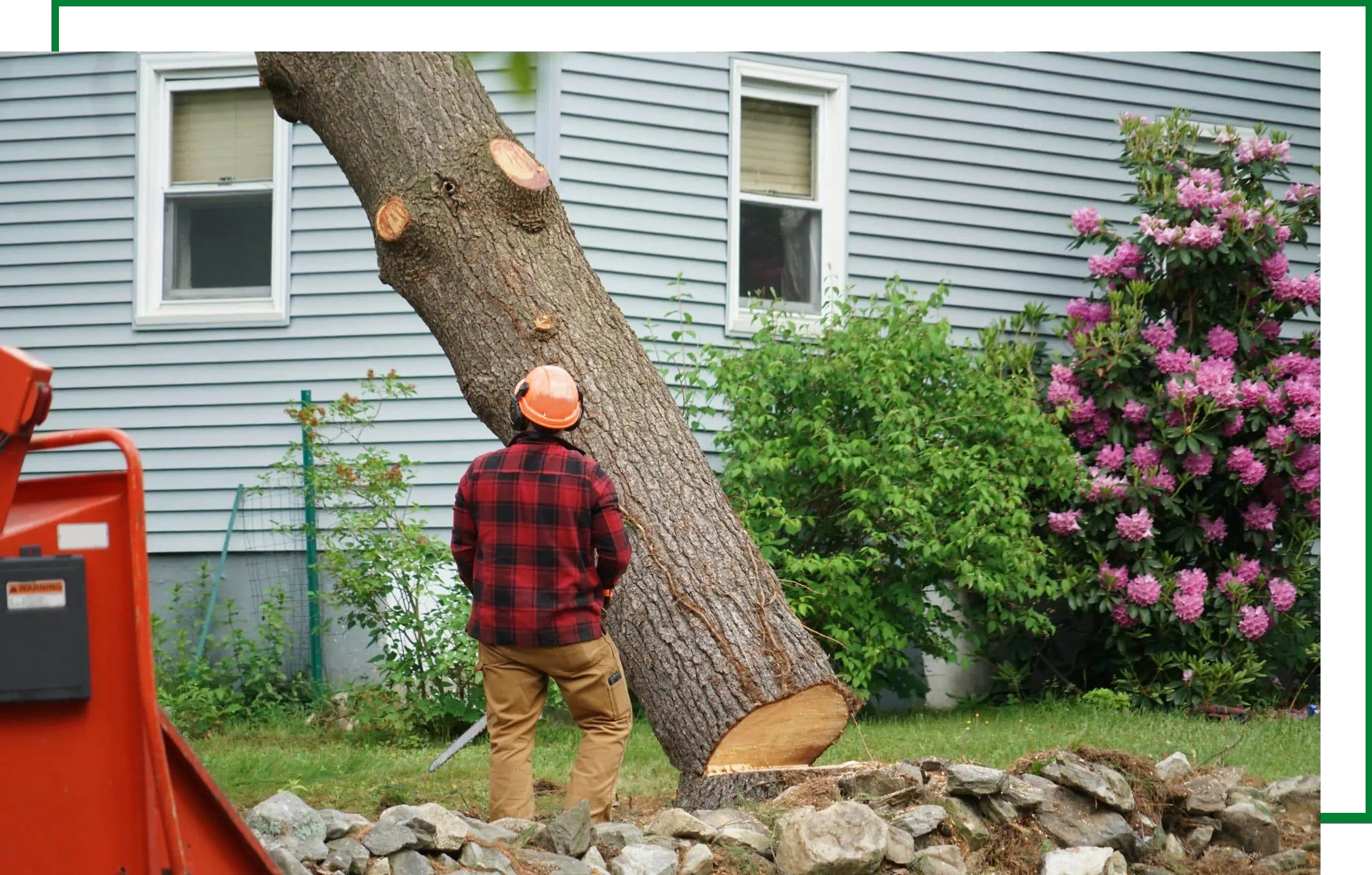 EXPERTS IN TREE AND LANDSCAPE
We provide a large gamut of services. Just ask and we do it all.
Trimming
Thinning
Shaping
Pruning
Removal
Stump grinding
Emergency removal
Seasoned firewood
Inspection of Landscape
Landscape installation
Lighting
And many more
Tree removal can sometimes result in the development and maturing of competing species. However, in certain cases, the removal of a living tree becomes necessary as it begins to interfere with the health of other trees and becomes threatening for utility wires, buildings, and driveways.
We do not recommend tree removal until and unless there is no other alternative. We begin our services by determining the severity of tree damage and the availability of a reasonable alternative that can let you keep the tree. For instance, disease and insect treatment can cure the tree and restore its health. Similarly, cabling and bracing can offer supplemental support to structurally weak trees.
You can count on us for all kinds of professional tree and landscape design Sacramento.
WHAT TO EXPECT FROM TREE REMOVAL SACRAMENTO SERVICE?
Tree removal is not easy in urban and suburban areas. This is because a lot of neighborhood trees are surrounded by other valuable structures and their removal can cause severe damage. They can also act as hazards to the public.
A tree, especially large must only be cut after careful dismantling. For tree removal in Sacramento, a highly trained professional using updated machinery and equipment must be hired. Our team is constantly trained and upgraded to the latest industry practices so that removal of the tree is done keeping in mind the protection of your home, surrounding structures, and loved ones.
The specific equipment used by our team for tree removals depends on the conditions of the landscape, soundness of the tree, and branch architecture.
The typical process of tree removal in Sacramento involves:
Chopping down a tree
Chipping all brush
Creating smaller logs from the wood
Cutting the bottom part of the tree as close as possible to the ground
Tree-Removal-Service
Do you need to get a tree removed? Think no more! Get in touch with us before it gets too late to request a consultation appointment with one of our expert arborists.
Tree Removal Sacramento & LANDSCAPE COMPANY GET A FREE ESTIMATE